Featured

A hostage/barricade situation can be one of the most tactically complex operations to conduct. In most hostage/barricade situations, the suspect has not preplanned the event and mass murder is not the primary purpose. Historically in the United States, these hostage/barricade situations often lead to the release of hostages4 and the apprehension of the suspect(s).5
Because the mind-set of an offender in an active shooter event is more violent, the primary purpose of the attack may be mass murder, therefore the response must be swift and organized. To help officers and agencies respond to active shooter events, the Advanced Law Enforcement Rapid Response Training Program has developed the "Active Shooter Incident Management" (ASIM) model. Using ASIM, the first officer on the scene has four key actions: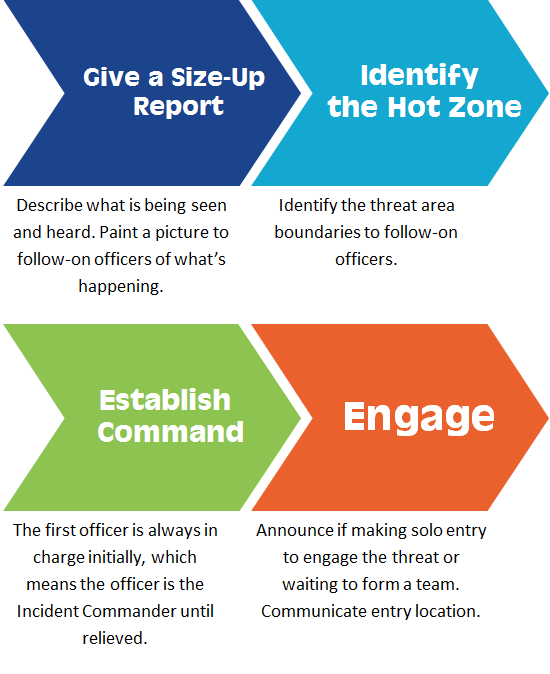 While none of us want an active shooter incident in our communities, we owe it to those we have sworn to serve to be properly equipped and organized to respond to any threat presented.
Consistently wearing your bullet-resistant vest, becoming proficient in Tactical Combat Casualty Care (TCCC), obtaining advanced training in negotiations, or taking advantage of a variety of other training opportunities will help improve personal skills, while raising the standard within your agency and within our profession. We must be fully prepared to successfully engage each challenge that comes our way.
---